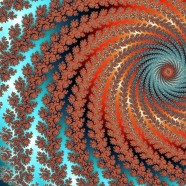 Hello, friends,
This is the beginning of a blog on embodiment and aliveness.
I'll post thoughts and meditations here, as well as recommendations for other resources to read around the web. Please feel free to share your thoughts, or contact me privately.
Be well,
Carrie Katz.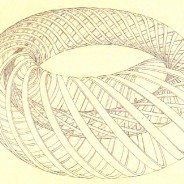 When my younger son was 5 years old, I had given him a hug one night after tucking him in for bedtime. It had been a long day, I was ready to leave the room, get to the dirty dishes, and was just plain tired. Clearly, he sensed that I was not fully present. "Mom," he said, "Give me another hug. One that is fulfilling." It struck me to the core- I knew exactly what he meant, seeing clearly the lame half-hug I'd offered. I reached down and pulled him into a full embrace, and let myself sink into it as well, offering and receiving the mutual fulfillment of a fully present hug.
Generally, if we pay attention, we know when we feel fulfilled, and we know when we don't- even if we don't know why. This sense comes from a felt sense, not from the rational parts of our brain. Slowing down, getting in touch with our sense of being, attending to what truly is, is at the heart of somatic psychotherapy and what is known as "embodiment".
Donald Winnicott coined the term "going on being" for the sense an infant develops from being held both physically and emotionally by his or her caretaker, together with being given the freedom to rest and explore on his or her own. Through this, the child develops a coherent, ongoing sense of being alive, and with it, a sense of aliveness. It is a sense of being, and he considered this the "true self". By contrast, when a person loses their connection with their innate, authentic, spontaneous "spark" and develops a layer of the self that lives by external, or internalized, definitions of what one should be, he develops what Winnicott calls a "false self." When living from this false self, one experiences a feeling of deadness, or emptiness inside. When we lose our ability to play, be spontaneous, be creative, we lose touch with our true selves. When we feel pressure- from the outside or from within- to conform to a role of who or what we think we should be, we also lose touch with our true selves. Our culture supports and reinforces doing, rather than being, and this can take us away from our connection with our true selves.
In this blog, I hope to provide some ways that point you toward your "going on being", your aliveness, your sense of real fulfillment. I welcome your suggestions for posts, comments, and questions, and look forward to being in dialog with you. Some topics to look for in upcoming posts:
embodiment practices you can put into practice right away
embodied singing
mindful parenting
our second brain in our gut, or the enteric brain
how to help children cope with estranged relatives
cultivating creativity
writing from the body
What would you like to know about? I look forward to going on being with you!